The modern-day manufacturing plants and factories have recently learned the importance of automating their facilities. Since the adoption of robotic arms in factories, there has been a need to contract the services of companies that assist with the integration of these arms. Integration involves the configuration and installations of industrial robots for the very purpose of automation.
This article aims to inform you of what a robot integrator is, what they do, and famous examples of these robot integrators. Do read on to find out more. 
What Is a Robot Integrator?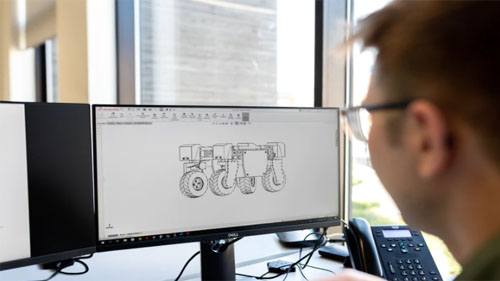 With the definition of robotic integration in mind; then what is a robotic system integrator? A robotic integrator is the individual, organization, or company that analyzes your robotic needs, provides an automation plan, and installs the automation equipment for your use. Industrial robot integrators perform tasks such as;
Robotic system feasibility study
Identification of correct tooling, robotic arms, and other application needs
Assist with training of staff and personnel on the programming and maintenance of robotic systems
Robotic system incorporation for your factory
These are just the core tasks of what a robot integrator should do, the major point here is that they offer a complete package and guide for the automation process. Now that you know what they do, let's now move on to;
Famous Robot Integrator Examples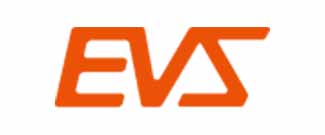 Industry: Manufacturing
Location: China
Key Products: Robotic arms
EVS TECH CO., LTD is a major robotic arm manufacturer in China. They use in-house QJAR controller technology to provide superior controller technical assistance than other robot firms. They are also ISO9001 certified, with SGS CE-approved items. They create robot parts on a top CNC machine and conduct a series of tests throughout the manufacturing process to ensure the robots' consistency and stability.
Palletizing robots, pick and place robots, welding robots, painting robots, and other industrial robots are available for purchase. Applications include robotic bending, handling, painting, punching, palletizing, among others.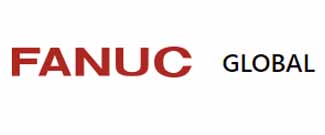 Source: https://www.fanucamerica.com
Industry:  Manufacturing
Location: USA
Year Founded: 1982
Key Products: Robotic systems
A major supplier of robots, CNC systems, and factory automation, Fanuc integrators is headquartered in Rochester Hills, MI. They are dedicated to assisting businesses in achieving their goals. FANUC automation helps manufacturers boost productivity, improve quality, maximize revenues, and maintain a competitive advantage, from small shops to huge assembly operations. 
They also collaborate with schools and businesses to provide accredited robotics and automation training curricula, which assist students to prepare for high-tech jobs in advanced manufacturing.
Siemens SIMATIC Robot Integrator
Source: https://new.siemens.com/global/en.html
Industry: Manufacturing
Location: Eiterfield, Germany
Key Products: SIMATIC Robot Integrator app
The Siemens SIMATIC robot integrator division was established with the goal of assisting manufacturers in developing more sustainable automation processes. The SIMATIC Robot Integrator app allows integrating robots from a variety of manufacturers into your machine concept quickly and simply, offering up new potential for machine builders across all industries.
A manufacturer can save time and money by implementing technology instead of going through the trial and error integration process. From the app, you can see how pick-and-place robots, painting robots, and other robotic arms will appear in your facility.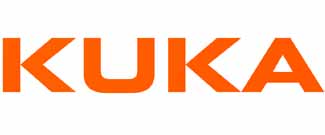 Source: https://www.kuka.com/en-de
Industry: Manufacturing
Location: Germany
Key Products: Industrial robots
KUKA is a multinational automation company with over 14,000 workers and annual revenues of over 2.6 billion euros. Augsburg, Germany, is where the corporation is based. KUKA robot integrators specialize in fields such as vehicle manufacture, e-commerce/retail, metal & plastics, consumer products, electronics, and healthcare. Also, they provide customers with everything they need from a single source: these include industrial robots and cells for complete automation of industry and their networking.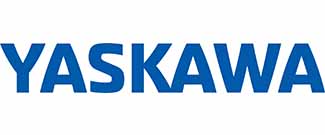 Source: www.yaskawa-global.com
Industry: Manufacturing
Key Products: Robotic arms
ABB Robot integrators is a global leader in robotics, machine automation, and digital services, offering cutting-edge solutions to a wide range of industries, including automotive, electronics, and logistics. ABB Robotics employs over 11,000 people in 53 countries and has supplied over 500,000 robot solutions, making it one of the world's largest robotics and machine automation suppliers.
It's not easy to pick the correct robotic systems integrator, especially for first-time robot buyers. The robot integrator will play a key part in the automation system's long-term value, but most importantly, an integrator will make design and implementation decisions that will have a direct impact on a manufacturer's return on investment (ROI).
The aforementioned robotic integrator brands will provide the highest quality outfits for your automation process while ensuring the ROI is met to the detail. After all, they are famous for a reason.