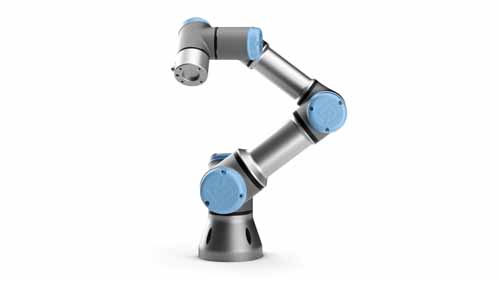 Source: www.collaborativerobotarm.com
In the manufacturing industry, the use of automation systems is quickly gaining momentum. This is mainly due to the convenience that such automation brings to your work output and general performance. Different manufacturers in various fields are embracing the use of robotic arms to cater to repetitive tasks and high-risk operations. The use of these robots has allowed them to reduce injuries in the workplace and allowed the staff to focus on other more important tasks. 
However, the use of such industrial robotic arms requires a wide space area to allow for them to move freely. If you are working with a small floor space, then using a tabletop robot arm is the best choice for you. This arm will accurately get the job done and ensure that your processes run smoothly. With the tabletop robot arm, here are a few things you should keep in mind.
Features of a Table Top Arm
Source: www.universal-robots.com
When it comes to the features of a quality tabletop robot arm, you need to ensure that you give it your best. To do this, you need to have a clear understanding of what they are to ensure that you invest in the right arm choices. Some of the features to consider include:
Source: www.slideshare.net
Reach is used to refer to the distance that your arm can fully extend from its center. This helps you determine the kind of arm you need and the distance you'd prefer to cover in your processes. When it comes to the tabletop robot arm, the reach is designed to be 500 mm or roughly 19.7 inches. This gives you a fairly good distance to work with considering the kind of process you want to incorporate the use of these arms to.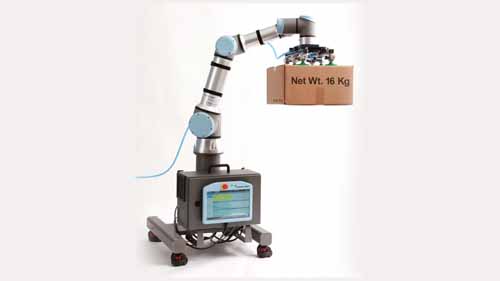 Source: www.canadianmetalworking.com
You need to ensure that you pay attention to the payload of your robot arm to ensure that it will perform accurately with the items you are dealing with. The robot arm payload is used to refer to the weight that your robot arm can lift with ease. This helps you assess the products you are working with and check to ensure that the weight will easily be supported by your tabletop robot arm. When it comes to this, you'll most likely be working with a payload of 3 kgs or 6.6 lbs. However, it is important to note that the payload on your robot arm refers to the weight of both the end of arm tooling and the items you'll be dealing with. This will help you estimate better.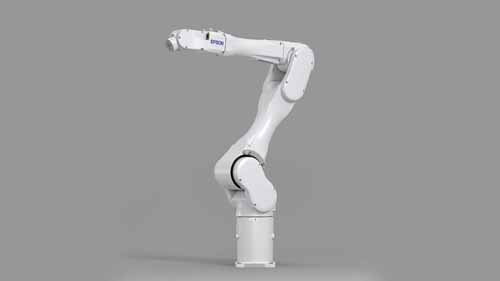 Source: trends.directindustry.com
The footprint of your robotic arm is meant to describe the area where the robot arm occupies. Given that you are dealing with a tabletop robot arm, the footprint will be lower considered to other robotic arms. Normally, you'll be dealing with a footprint of 128 mm. This is a small space occupied by the robot arm making it a great choice especially if you are limited for space.
Applications of the Table Top Robot Arm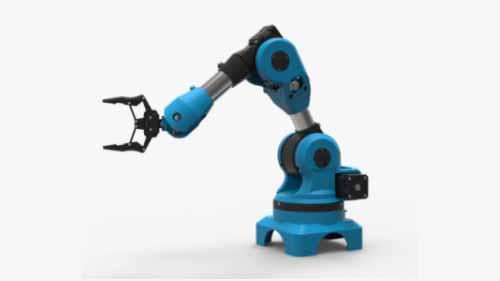 When investing in a tabletop robot arm, you need to have a clear understanding of the kind of work it is meant to cater to. Incorporating automation into your business will require you to invest in learning more. This will allow you to make a more informed decision and figure out whether investing in the tabletop robot arm is a great move for your business. Some of the uses of tabletop robot arms include:
Source: engineering.eckovation.com
As a robot arm, you can expect that with an end of arm tooling or gripper, your tabletop arm will cater to picking your products. This is a great way to automize your processes and reduce the need of having your staff perform repetitive tasks. Once you have picked your product using your arm, the next thing is to place it where it is meant to be. This movement of picking and placing items repeatedly helps reduce the stress on employees and results in faster results and more work is done.
If you are dealing with intricate designs that require great attention when assembling, investing in a tabletop robot arm is a great idea. The use of this arm enhances precision and consistency on all the products assembled. The benefit of using such an arm in assembly is the fast turnaround time and improved quality.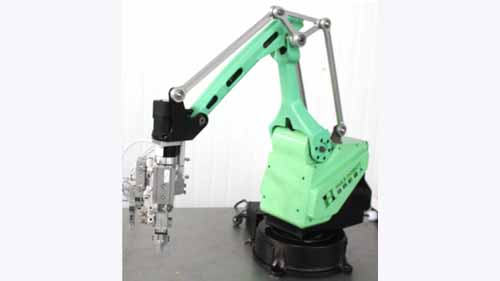 Source: hulkrobot.en.made-in-china.com
There are different tasks included when dealing with dispensing and can easily be taken care of by your tabletop robot arm. Dealing with such an arm will help you enhance precision and get better results. When it comes to dispensing, it either involves tasks related to gluing, painting, and sealing among other tasks. Using a robotic arm for such tasks will help reduce waste and improve the accuracy of tasks undertaken.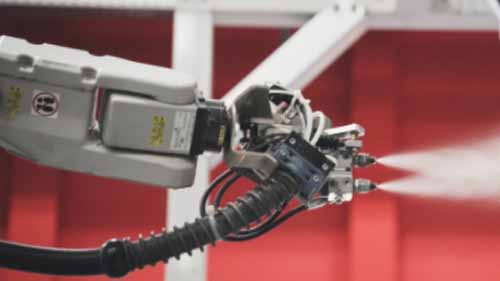 Source: www.ceflafinishing.com
For accuracy and uniform results, working with a robot arm on your finishing and buffing needs among others is the best choice. You'll be assured that all your products will feature the same results and ensure uniformity. When it comes to tasks like sanding, buffing, finishing, and others, you find that they require a gentle touch. With different employees, it can be quite difficult to get the same consistency when it comes to your finishing. This is why these robotic arms are so important.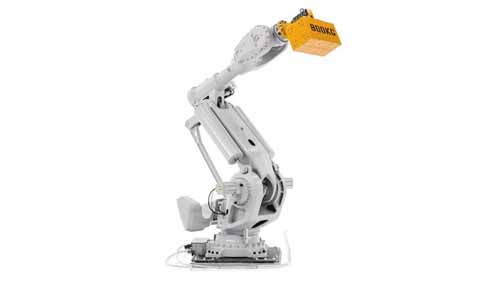 Source: www.controleng.com
When it comes to repetitiveness, material handling features some of the most repetitive tasks. They include packaging, palletizing, labeling, and bin picking among others. These tasks can easily be automated with the use of lightweight tabletop arm robots. This delegation will allow your process to be handled with ease and accuracy. It will also help you free up your staff members to work on different tasks. It will also help you address any labor shortages and ensure that you always deliver.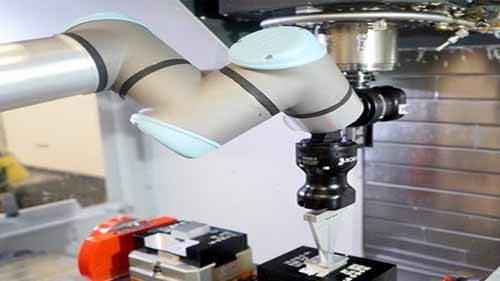 Source: www.mmsonline.com
When it comes to manufacturing different products, different processes will require the use of the robotic arm. This is especially true when it comes to machine tending where the robotic arm is used to improve efficiency and performance. Some of the most common machines include injection molding, CNC, press brakes, and stamping presses among others. These processes help free up your staff to concentrate on better and more impactful tasks. It also helps improve speed and process quality while reducing the risk of injury associated with working close to heavy machinery.
Source: www.qualitymag.com
As a qualified manufacturer, it is important to ensure that you keep up with the quality of the products you produce. This will help ensure that you are in a better position to have quality products that will be greatly appreciated by your clients. With this, you need to ensure that you conduct regular quality checks and inspections. This is the best way to ensure that you have all your products in the right state. To make this process easier and more accurate, the use of robotic arms is essential. With a tabletop robot arm, you can repeatedly test different products with the same configurations. This is something that can not be done as fast or with the same accuracy if you relied on your staff members.
As a manufacturer, embracing the use of automation in your business is essential to ensure that you maximize the benefits and applications. One of the best automation tools being a tabletop robot arm that can be used for different tasks. With this, you find that investing in such a robotic arm results in great advancements in your business. Additionally, using automation in your business will help you cut costs and increase the precision and accuracy of your manufacturing processes. Take your time to find quality tabletop robot arm suppliers that you can work with and start implementing the advancement to your processes.