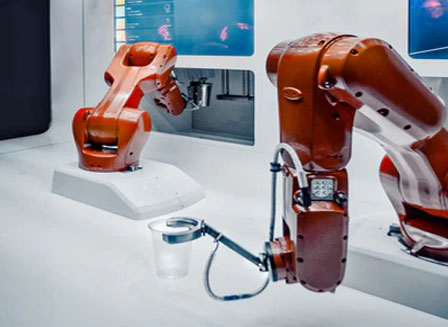 In today's manufacturing environments, pick and place robots are extensively used. Pick and place automation shortens the time it takes to pick up and place parts or things in different locations. Pick and place robots take care of routine chores, allowing humans to focus on more complicated ones.
Pick and place robots are often installed on a solid stand and positioned to reach different regions to accomplish operations. Pick and place robots can be equipped with a number of end-of-arm tooling alternatives for usage in a number of applications, thanks to a range of design possibilities.
They can be easily integrated into your manufacturing/processing system, but first, here's a list of the top pick and place supplier brands in the market today.

 EVS, as one of China's leading pick and place robot manufacturers, can help you dramatically boost the productivity of your manufacturing plant through consistency.
EVS pick and place robots are capable of meeting the needs of today's manufacturing environments. These machines use pick and place automation to efficiently perform repetitive jobs, allowing you to enhance your manufacturing productivity while saving money. 
As a result, your employees will be able to concentrate on more difficult tasks. EVS, as one of China's leading pick and place robot manufacturers, can help you dramatically boost the productivity of your manufacturing plant through consistency.
Delta Pick and Place Robot by Igus
Source: https://www.igus.com
IGUS uses linear actuators with well developed, self-lubricating sliding plastic liners in their delta pick and place robots. There are no external lubricants required, and changing the liners is a simple process. These liners, together with the other plastic components built into the delta robots, make the system lighter, quieter, and more cost-effective than metal. Choose between their proprietary robot control software and their partner's more modular software, which is easier to integrate and adapt over time.
Parker Hannifin is a company that specializes in the manufacture of Parker Hannifin Corporation, a world pioneer in Motion and Control technology, and has a presence in South Africa. They've been working with customers to help them boost their productivity and profitability for over a century. 
Parker's distinctive contribution to the world has been highlighted by a new mission statement: "Enabling Engineering Breakthroughs for a Better Tomorrow." Parker plays a critical part in applications that have a beneficial impact on the world as the global leader in motion and control technologies.
 Parker's gantry pick and place robotic arms can automate the movement of objects in any plane, decreasing process time while enhancing throughput and production. It can carry loads up to 200kg and has dimensions of 9m x 5m x 2m.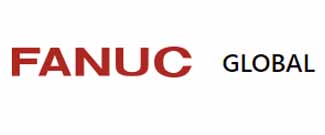 Source: www.fanucamerica.com
In today's fast-paced manufacturing environment, picking and packing procedures demand a lot from human workers, including unbroken speed, reliability, inspection, sorting, precision and dexterity. Whether robots are picking and packing major or minor products, they can accomplish these activities reliably at high speed without any need for breaks. 
FANUC's picking and packing robots are designed for optimum repeatability, allowing for greater pick and place automation than ever before thanks to robots designed specifically for packaging processes.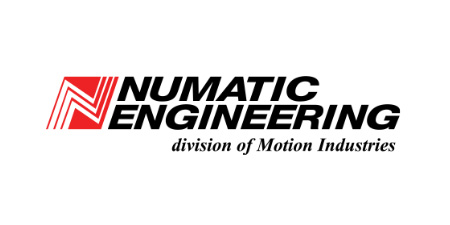 Source: www.collaborativerobotarm.com
Pick-and-place processes entail moving a part from one spot to another in a series of repetitive, usually accurate moves. For humans, this mundane job can result in repetitive injuries, lower productivity and high turnover, as well as blunders that can have a negative impact on your bottom line.
You can boost speed, accuracy, and output by automating your pick-and-place processes with a Universal Robots (UR) collaborative(cobot) pick and place robot. Human workers can be reassigned to occupations that are more gratifying, less injury-prone, and higher-value.
Arduino Pick and Place Robot
Arduino pick and place robots with sophisticated sensors are utilized in industries that require precise and accurate work output, resulting in industrial growth. Industrial robots are configured for a specific task utilizing sensory input in automation. Robotic arms can be developed to meet the needs of their applications.
The color sensor in the Arduino pick and place robotic arm detects the object's color and delivers the signal to Arduino. This instructs the robotic arm's six servo motors to grasp the object and position it in the desired area.
Source: https://new.abb.com
The second – generation ABB FlexPicker®, which is also supplied with IP69k certified protection, is part of the ABB pick and place robot lineup. ABB provides service to a wide range of installations in this field, including a wide range of products, applications, and packaging line configurations. The IRB360 FlexPicker is the "2nd gen" robot solution for pick and place operations, with faster speed, higher capacity, and a smaller footprint. 
RobotStudio pick and place robot tools, ABB's simulator and offline programming software, allowing robot programming to be done on a PC in the office without shutting down production. The tool is based on the ABB Virtual Controller, which is an exact replica of the genuine software that controls your factory robots.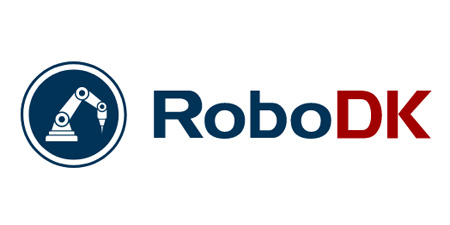 Source: https://robodk.com
RoboDK  is a manufacturing robot and robot programming simulator that is both powerful and cost-effective. You can get the most out of your robot by using the RoboDK simulation software. With only a few clicks, you can program the robodk pick and place robot(and any other robot)  offline.
The ability to program robots outside of the production environment is one of the benefits of using RoboDK's simulation and offline programming capabilities. RoboDK allows you to program robots directly from your computer, eliminating the need for shop floor programming.
Source: www.universal-robots.com
The UR5e pick and place robot is designed to expand in capabilities alongside your business, providing a springboard to enhanced product quality and production, allowing you to stay ahead of the competition at all times. The UR5e is capable of complementing production regardless of your industry, company size, or product nature, thanks to straightforward programming, varied use, and an almost unlimited variety of add-on options. The UR5e strikes the ideal blend of size and performance.
Pick and place robots can be used for a wide range of tasks. Robotic pick-and-place systems can be set up to work with a variety of items and plant layouts. While this provides an overview of pick and place robots, the specific type of pick and place robot that will best meet your needs will be determined by your individual requirements. Fun fact is they even make waterproof robot arms! All the best and happy shopping.