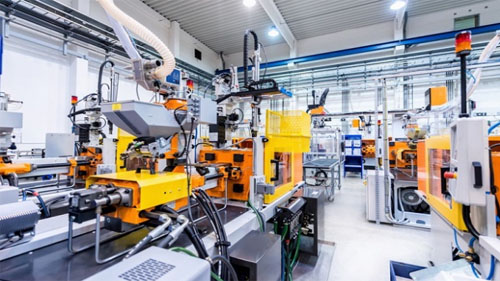 Source: www.kenresearch.com
In the manufacturing industry, the need for automation is prevalent and continues to show its benefits as time goes by. More companies and businesses are leaning towards automating most of their processes to make them more streamlined. This has proven to have great returns for the businesses while also reducing injuries in the workplace. However, for this to happen, there needs to be a presence of automation equipment that is made to the best standards. 
As a business, you need to ensure that you invest in working with quality automation equipment suppliers who will give you the best. With the right supplier, you'll be sure that your automation equipment will get the job done as required. If you are looking for the best automation equipment suppliers to work with From China, here are a few of the best-curated options for you to consider.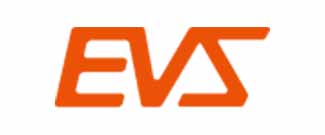 When it comes to finding a quality automation equipment manufacturer, the EVS tech company is the best option to consider. They specialize in the manufacture of industrial robots that are widely used in the manufacturing industry. Over the years, they have perfected their processes and expanded their product catalog to include different types of robots. Some of the robots featured include 6-axis robots, 4-axis robots, Scara robots, delta robots, and explosion-proof robots among others. They feature high CNC machines that allow them to work on providing quality equipment for all their customers. 
The best part about this company is that you are assured of quality given that they take time to test all their products. This is made possible by their high-standard testing machines designed to ensure that all their products meet the set standards for operations. The robots made by this company feature payloads ranging from 3kg to 800kgs. This makes them a great option especially if you are working on different processes that will vary in the weight of products being moved or packed. Additionally, this company also features welding positioners, robot walking rails, and vision systems. These are great automation integrations to consider for your business. 
Yiheda Automation CO. Ltd.
Source: www.yhdautomation.com
Established in 2010, the Yiheda automation company continues to be at the top of the supplier list in China. This company works to ensure that all their automation products are of the best quality and cater to their customer needs. The various pieces of equipment produced by this company are used in the assembly of different parts, testing, welding, and riveting among others. The company features a staff of over 1700 staff members who work diligently to ensure that they meet the quality of products desired by their customers. 110 of the staff members are solely dedicated to the R&D department. The research and development department is tasked with researching the market to come up with lasting solutions for the needs of their customers. They also introduce the latest technology to the company to ensure that the products they work on are keeping up with the changing times.
Jinan Haoyu Automation System CO. Ltd.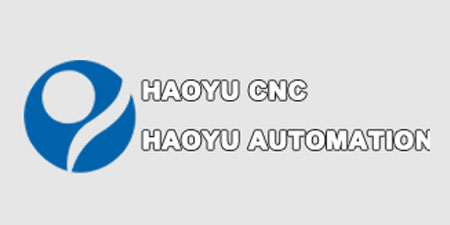 Source: www.haoyuwelding.com
If you are looking for a company that specializes in the automation of the welding processes, Jinan Haoyu is the perfect option for you. They boast a well-established process that is carried out by an experienced design and technical team. This allows them to offer quality services to their customers and ensure that they meet their specific needs. Their products mainly include automatic welding machines, automatic material handling machines, robot welding stations, and automatic pipe cutting machines among others. Their wide range of products allows them to cater to different groups of clients who are in the market for varied reasons. They boast an experience of more than 10 years that allows them to master their productions and offer the best products and services to their clients.
Zhejiang Desheng Intelligent Equipment Tech Co. Ltd.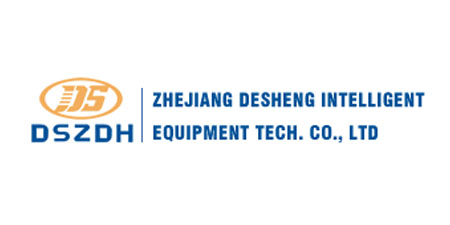 Source: www.dszdh-automation.com
Founded in 2008, the Zhejiang Desheng company continues to offer amazing quality automation equipment for different industries. They pride themselves on being high-tech manufacturers who specialize in providing customized automation solutions. They are mainly used to service electronics, automotive parts, new energy, robotics, and the sitch gear industry. Their services and products have gained a reputable name worldwide which has allowed them to expand outside China. They work to ensure that all their products are high quality and that they meet the needs of their clients. With this company, you'll be working with hands-on help and inquiries. Their team pays keen attention to what the client wants to achieve and works on ways to help you achieve your goal.
Guangzhou Tech-Long Packaging Machinery Co. Ltd.
Source: www.tech-long-intl.com
This company was established in 1999 and prides itself in being one of the first listed companies to have an R&D center. This allowed them to develop their products and scale their manufacturing processes to greater heights. They started in the beverage packaging industry and have since ventured into providing automation solutions to their clients. They work to develop different robotics applicable in the manufacturing industry to ensure that they cater to the automation of business processes. 
They work to ensure that they design their products according to their customer's needs. They pride themselves on being a customer-oriented company with their best interest at heart. This has allowed them to build a name and acquire quality customers over the years. They also feature an R&D department that works to ensure that they offer the latest and most efficient products. Additionally, they can make use of technological changes to improve and streamline their manufacturing which in turn results in better products.
As a business, investing in automation equipment is essential to help you run a more streamlined production process. It helps you ensure that all your products are well designed and that they feature the right quality. For this, you'll need to work with an automation machine manufacturer who will ensure that they provide the best products for your specific needs. With the list curated on the top automation equipment suppliers to consider, you will find one that works for you. Take your time to go through them and have a closer look at their products and get quotes on price before deciding who to work with.