Robots are becoming the best tool to use to reduce workload and increase efficiency in many areas of our lives. Pick and place robots are meant for this exact purpose and are applicable in different industries. However, finding the right suppliers with a quality pick and place robotic arm can be a challenge. We have curated an in-depth list of the best suppliers in the market for you to consider. Want to know where you can find the right pick and place arm? Read on!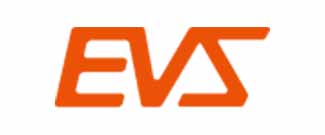 EVS is one of the leading industrial robotics arm suppliers located in China. They specialize in creating high-quality robotic devices using the latest technology. Their products range from palletizing robots, welding robots, pick and place industrial robots, painting robots, and more. The technology used by EVS ensures that they produce quality robots that get the job done right. They conduct a series of tests to ensure that their robots are consistent and stable for operations. To get a better look at their products and how they work, take a look at their website.
Fanuc is a globally recognized industrial robot supplier that has been in business for decades since its inception in 1956. They have a staff of over 7000 employees who work diligently to ensure that products are of the right quality and the highest standards. Their main factories are located at the foot of Mount Fuji in Japan. They however have over 260 global offices supporting customers in 108 countries. Their product range includes FA, robot machines, robots, and field systems. Their pick & place robots are made to help increase efficiency, productivity, and reduce costs. Check out their website to learn more.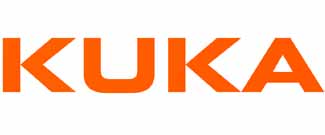 Kuka is a global automation corporation with over 14,000 employees and a physical presence in over 40 countries. It was founded in 1898 by Joseph Keller and Jacob Knappich and has evolved over the years. Their headquarters are based in Augsburg, Germany. They specialize in intelligent automation solutions that help make work easier and more efficient. Their products include; robot systems, production machines, and automated guided vehicle systems. In their robot systems, they feature pick n place robots with integrated object recognition that enhances efficiency. You can check out their website for more information.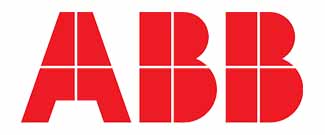 ABB is a leading global technology company that has been in business for more than 130 years. They have a staff of 110,000 employees who work in over 100 countries. Their global headquarter is located in Oerlikon, Switzerland. ABB is one of the best suppliers in industrial automation, motion, electrification, robotics, and discrete automation. ABB manufacturers and also supplies pick and place industrial robots that are of high quality and help reduce workload. Learn more by visiting their website.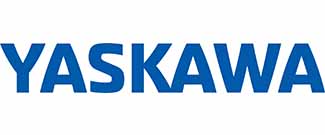 Yaskawa is a leading industrial robotics company that was founded in the year 1989. Their headquarters is based in Miamisburg, Ohio in the United States. They pride themselves in creating automation products that include industrial arms and SCARA robots. They assure quality and safety measures integrated into their products. Check out the Yaskawa website for more.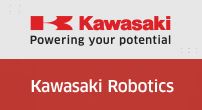 Source: global.kawasaki.com
Kawasaki Robotics is an industrial automation manufacturer and supplier that deals with pick and place robots, small to large payloads, SCARA, welding, and palletizing. It has been in operation since 1969 under the banner of the Kawasaki heavy industries in Japan. This is their parent company and also have sister companies that deal with other innovative areas. Their headquarters are situated in Warrington and have a global network that extends to different countries. To learn more, visit the Kawasaki website.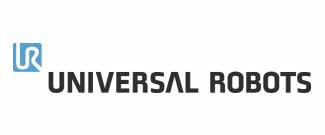 Source: universal-robots.com
Universal robots aim to increase the output of factories in terms of quality and quantity by providing advanced robots. This company is a recognized supplier of industrial robots that was founded in the year 2005. They specialize in creating top of the line robots that help make work and life easier. Their headquarters is based in Denmark. To get in touch with them visit their website to learn more.
TechMan robotics is a leading collaborative robot and vision technologies company. They work to produce quality industrial robots to automate business activities. Their products include robots, plug & play, smart factory systems, and operators. Their headquarters are based in Taoyuan city in Taiwan. You can check them out to learn more about their products.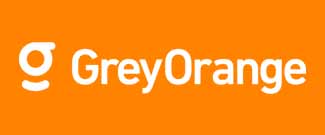 GreyOrange was founded in 2011 with a special interest in AI, robotics, and machine learning. They have a physical presence in five regions and have over 70 installations with positive feedback. GreyOrange is also a leading manufacturer in India and other continents ensuring that they make a mark in terms of quality. Their products are geared toward providing the best for their customers in terms of automation and easy system integrations.
Source: autotronik-smt.de
Autotronik is a global company that specializes in SMD technology for all its products. They are the leading manufacturers and suppliers of automatic pick and place arms in the electronics industry. Their products include SMD stencil printers, pick and place machines, and complete SMD production lines. They have over 200 employees with a global presence featuring different distributors. Get in touch through their website to learn more. 
Finding the right Pick and place robot supplier is only a matter of doing your research to find one that appeals to you. With the descriptions of different companies, we hope these suggestions make the search easier.