After a detailed investigation, this article lists five top industrial automation companies in China for reference, if you need an industrial robot or turnkey solution, hope this article can help companies that have urgent automation transformation needs. The manufacturing industry is the main body of the national economy, the foundation of the nation, the tool of rejuvenation. 2020 is a critical period for the first ten-year plan of the "Made in China 2025" plan, at the same time, it has caught up with the raging coronavirus. China and the world are facing an unprecedented economic transformation. The fourth industrial revolution has reached unprecedented heat. Where are the opportunities created? How can companies seize market opportunities? How does Made in China go out of China and into the world? Only smarter and higher degrees of automation can give us an answer.
EVS TECH Co., Ltd.

EVS TECH Co., Ltd. is a professional supplier of industrial robots and automation solutions. As a new enterprise in the automation industry, EVS TECH Co., Ltd. has ambitions from the very beginning. Since its establishment, the company has quickly absorbed a large number of key engineers, obtained 17 independent intellectual property rights, and demonstrated in many domestic and foreign automation projects a strong strength. They offer innovative and flexible industrial robotic arms for sale for a wide variety of applications. To cater to the needs of any type of business, EVS provides factory robot arms with different applications such as waterproof robotic arms, palletizing robot arms, and SCARA robots.
Since its establishment, EVS TECH Co., Ltd. has reached a strategic partnership with QJAR robot, a famous China robot body supplier, and has stood out among many domestic automation companies relying on the company's professional foreign business development follow-up team, won one after another transnational project, accumulated a lot of valuable transnational automation project implementation experience, and became the most powerful company among domestic automation companies to implement international projects.
EVS TECH CO., LTD has a professional team of engineers in sub-sectors such as welding, handling, machine tool loading, and unloading, stamping, palletizing, assembly, spraying, gluing, automobile production lines, etc., in 3C, construction machinery, automobile, and motorcycle accessories, home appliances. And the automation solutions provided by EVS TECH CO., LTD in many industries such as food and beauty have helped customers achieve automation upgrades and received good feedback. The company has exported automation equipment and automation solutions to the United States, Mexico, Hungary, Czech Republic, India, Britain, Switzerland, Argentina, Slovenia, Brazil, Greece, Ukraine, Russia, Thailand, and other countries.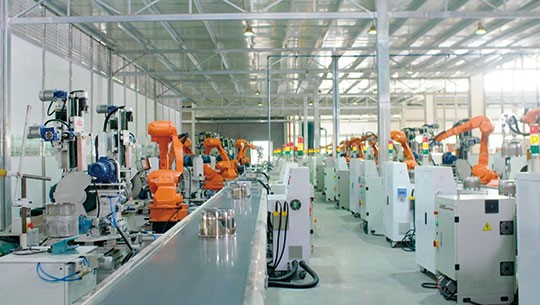 Shanghai DEMC Group

Shanghai DEMC Group, as a domestic automotive equipment overall solution leader and a world-leading supplier of automation products and equipment, is one of the earliest companies engaged in automotive equipment manufacturing in China, and its domestic market share ranks among the top three. The company was founded in 2003 and is a national high-tech enterprise located in the famous "Shanghai Anting Auto City". The company is committed to providing customers in the automotive industry with advanced intelligent manufacturing equipment and system integration solutions, providing products and services covering the entire project life cycle from R&D, design, manufacturing, project management, and technical services. The company has long been committed to technological innovation and knowledge accumulation mastered the core technology of the body-in-white industry and developed key equipment and products that meet the requirements of high-tempo, flexibility, and high precision. It provides the body-in-white flexible welding production line for well-known car companies at home and abroad. Digital factory solutions, intelligent transportation equipment, factory automation systems, advanced robotic manufacturing systems.
Relying on industry-leading technologies and products, Shanghai DEMC Group has long served GM, Volkswagen, SAIC, BAIC, BMW, Ford, Volvo, Geely, Changan, Nissan, Honda, Toyota, and other global automotive manufacturers. , To become their important partner and excellent supplier.

Wuxi Lead Intelligent Equipment Co., Ltd.

Wuxi Lead Intelligent Equipment Co., Ltd., founded in 2002, has grown into a world-leading provider of new energy equipment automation solutions, with business covering lithium battery intelligent equipment, photovoltaic intelligent equipment, 3C intelligent equipment, intelligent logistics systems, and automotive intelligence Production lines, fuel cell intelligent equipment, laser precision processing, machine vision, and other eight fields. The company has built an R&D center and manufacturing base of more than 370,000 square meters, and currently has more than 7,500 employees, including more than 2,500 R&D engineers. In 2015, Wuxi Lead Intelligent Equipment Co., Ltd. was successfully listed on the Shenzhen Growth Enterprise Market, with a market value of more than 40 billion yuan. The company has always regarded technological leadership as the most powerful weapon for the company's development, has always adhered to technological innovation since its establishment, and has always maintained its industry-leading advantage.
The company is headquartered in Wuxi National High-tech Industrial Development Zone, with R&D and production centers in Wuxi and Zhuhai, and 5 branches in the United States, Europe, Japan, Korea, and India. There are more than 50 service outlets in China. And global enterprises provide automated manufacturing transformation and upgrading solutions.
Wuxi Lead Intelligent Equipment Co., Ltd. has reached a strategic partnership with well-known battery companies such as Sony, Panasonic, LG, etc., and has successively provided domestic and foreign automobile manufacturers such as Tesla, Mercedes-Benz, Audi, Volkswagen, FAW, SAIC, Great Wall, and Geely New energy solutions for lithium batteries.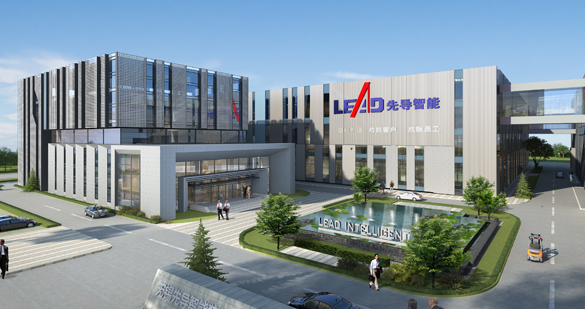 Guangzhou Tech-Long Packaging Machinery Co., Ltd.
Guangzhou Tech-Long Packaging Machinery Co., Ltd. was established in 1999 in Guangzhou Economic and Technological Development Zone, China. From becoming the first listed company with a national R&D center in the beverage packaging machinery industry in China to developing and applying robotic technology to provide manufacturing companies From automation solutions to the application of a new generation of information technology to provide manufacturing companies with smart workshop and smart factory solutions, Tech-Long has always been adhering to the concept of "for you" and moving forward with the times.
Over the years, Tech-Long has accumulated a lot of experience in the process of serving customers and is familiar with every industrial production process. Based on this technology, combined with the company's continuous R&D investment, it can provide customers around the world with water treatment, beverage pretreatment systems, PET bottle blowing series, filling series, bottled water series, blowing and filling series, labeling series, conveying series, secondary packaging equipment series and other liquid product packaging lines and stand-alone equipment, automated production lines, smart workshops, smart factories Top-level planning and design, software and hardware equipment, and production process improvement, to provide customers with comprehensive solutions to meet customer service needs in all aspects of the value chain of product development, procurement, manufacturing, packaging, warehousing, logistics, distribution, and consumption.
Today, Tech-Long has nine wholly-owned subsidiaries: Tech-Long North America Co., Ltd. (wholly-owned subsidiary: Tech-Long Europe), Dongguan Tech-Long Water Treatment Technology Co., Ltd., Dongguan Baolong Packaging Technology Development Co., Ltd., Xinjiang Baolong Packaging Technology Development Co., Ltd., Shenzhen Tech-Long Packaging Technology Co., Ltd., Zhuhai Baolong Preform Co., Ltd., Tianjin Baolong Packaging Technology Development Co., Ltd., Guangzhou Tech-Long Packaging Machinery Industrial Co., Ltd., and Guangzhou Tech-Long Industrial Co., Ltd. Tech-Long's service network covers more than 80 countries and regions in the world, and product applications cover the entire manufacturing industry.
Bozhong Precision Technology Co., Ltd.

Bozhong Precision Technology Co., Ltd. focuses on intelligent manufacturing, with technological innovation as the core, leading the development of the industry, based in China, and serving the world. Committed to providing customers with overall solutions for digital factories, from industrial automation equipment, automated production lines, tooling (fixtures), intelligent three-dimensional warehousing and logistics, information products to total system integration, covering consumer electronics, automobiles, new energy, etc. Business area. In response to the needs of different industries, it integrates motion control, imaging optics, manipulator application, informatization, precision mounting, and precision pressing, and other technologies, combined with its own software development platform to provide customers with highly competitive products and services.
As a provider and service provider of digital factory system solutions, Bozhong has more than ten industry engineering teams, more than 1,000 R&D engineers, and an annual scientific research investment of about 12% after more than ten years of technology precipitation. Up to now, Bozhong has obtained authorization More than 1,100 patents, nearly 30,000 stand-alone automation equipment and more than 200 automated production lines have been produced, and a number of digital factory cases have been successfully implemented. With its dedicated and pragmatic entrepreneurial spirit, Bozhong has pioneered and innovated with an open mind to help the continuous development of "Made in China 2025".