When SCARA robots are introduced into a production line, they can improve production times and lower manufacturing costs due to their efficiency. They are, therefore, a worthy investment. However, with so many SCARA robot arm manufacturers in the market, choosing the right robot for your needs can be difficult.
To help you make the right choice, here are the best 10 SCARA robot manufacturers.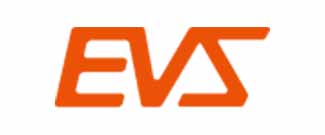 The EVS Tech company was founded in 2017 and is located in Sichuan, China. As the leading robotic arm manufacturer, EVS offers innovative and flexible industrial robotic arms for sale for a wide variety of applications and is the exclusive global market partner of QJAR robots. The firm supplies top-of-the-line scara robots for industrial applications including:
EVS scara robots have 4-axis robot arms with 6Kg and 3Kg payloads and varying arm reach. All their components are sourced from premium brands and they deliver integrated services with no snags.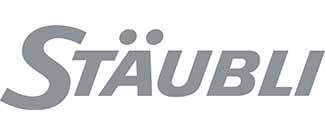 Stäubli was established in 1892 in Zurich but now has its headquarters in Pfäffikon, Switzerland. It provides mechatronic solutions and has a dedicated robotics department. It operates in 29 countries worldwide.
The scara robots from Stäubli comprise 4-axis and 6-axis models. The company recommends them for various applications including sterile environments such as food processing plants and pharmaceutical factories. Each robot has a corresponding controller developed in-house.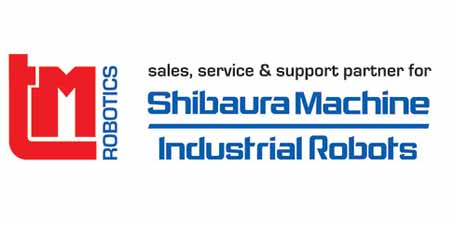 TM Robotics has been in the robotics industry for over 20 years. It has two main head offices in Hertfordshire, United Kingdom, and Grove Village, Illinois, USA. It is the official sales partner of Shibaura Machine.
TM scara robots are categorized in series based on what they offer. They are grouped as follows: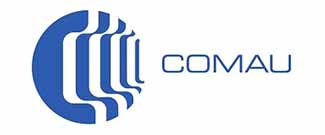 Comau prides itself on producing high-speed scara robots that are ideal for pick and place tasks in production processes. It offers 3 models in its Rebel S range which are all 4-axis robots with payloads of 6 Kgs. They, however, have different horizontal arm reaches of lengths of 450mm, 600mm, and 750mm.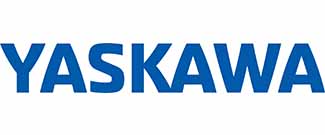 Yaskawa was founded in 1915 and has its operations based in Kitakyushu, Fukuoka, Japan. The company, nevertheless, has a presence in America, Europe, Asia Pacific, the Middle East, and Africa.
Scara robots from Yaskawa are mainly flexible 4-axis models with payloads of 6-10Kgs and a horizontal reach of 450 to 850mm. They operate at high-speed and can be fitted with vision functionality. The company also offers controllers for each scara robot.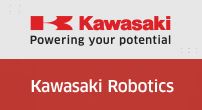 Source: robotics.kawasaki.com
Kawasaki Robotics is located in Wixom, Michigan, and is a subsidiary of Kawasaki Heavy Industries. It was established in 1987 as a supplier of robotic solutions.
Among others, the firm offers unique dual-arm scara robots with payloads of 2Kgs and 3Kgs. They are 4-axis robots that have vision systems and arm reach lengths of between 150mm to 550mm. They are efficient in tasks such as PCB assembly, material handling, and serving of beverages.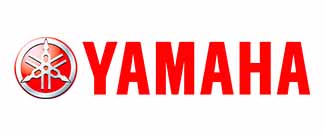 Source: global.yamaha-motor.com
The Yamaha headquarters is located in Shingai, Iwata-shi, Japan. The company was founded in 1955 as a motor company but has since diversified and now has a robotics department.
Scara robots from Yamaha can be mounted in different positions depending on the application. They offer ceiling, wall-mount, and table-top robots among others. For clean areas, they have dust-proof and drip-proof models with adequate IP ratings.
Epson was founded in 1984 and has 8 international locations. In America, the company headquarters is in Carson, California.
There are approximately 300 Epson scara robot models. Some are designed to meet various manufacturing needs such as slide alternatives and the ability to fit in small spaces. The brand also offers heavy-duty scara robots with vast work envelopes of up to 1100mm. Some have IP ratings as well to facilitate usage in special areas.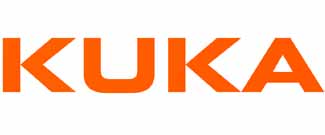 KUKA was established in 1898 and has its head office in Augsburg, Germany. It is a supplier of automation solutions and has multiple international locations.
KUKA scara robots are compact designs with payloads of 6Kgs and arm reach of between 500-700mm depending on the model. They are designed to be low-maintenance and highly adaptable to different production setups. Additionally, they have an internal media supply for power and data to support their intelligent features.
The right SCARA robot should be reliable, efficient, and suited to your application. Fortunately, now that you have a list of the best, picking an industrial robot manufacturer to work with should be much easier.