In the business industry, the best and most efficient way to get things done is by embracing automation. The introduction of automation has allowed different businesses to delegate repetitive tasks that can easily be done without too much hands-on effort. However, for automation to be effective, you also need to have automation equipment that is well designed for the required tasks. This is where automation equipment manufacturers come in to help ensure that you get the best for your business.
The best part is that with these manufacturers you can have custom automation equipment made for your specific needs. When choosing the perfect automation equipment, keep in mind the requirements and also the processes it is meant to carry out. China being one of the fastest-growing hubs when it comes to quality manufacturers, should be the first place to check out. Here are some of the best manufacturers to work with within China.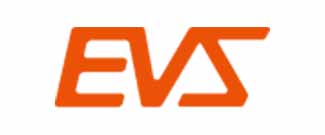 EVS is an industrial robot supplier based in Chengdu, High-tech zone, China. They specialize in the manufacture of automation equipment like robots and robotic arms that come in handy for different applications. They heavily rely on the latest technology to ensure that they provide the best services to their clients. Their robotic arms are designed with different payloads which means that they can be used to carry different kinds of products. With this, you find that their products appeal more to different businesses given the diversity they come with. They conduct a series of tests to ensure that their robots are consistent and stable for operations. This allows the users to be confident in the performance of the purchases they make.
Googol Technology Co. Ltd.
Source: www.googoltech.com
Established in 1999, Googol Technology continues to offer high-tech automation equipment for all its clients from across the world. Their products are designed to be used in different industrial applications and ensure they offer convenience and high performance. This company is considered a huge player in the development of core technology for motion control and automation. They focus their efforts on in-depth conclusive research that allows them to develop great automation equipment. Their products are used in robotics, testing, printing, packaging, and production automation among others. This company is located in Shenzhen, China.
Dongguan Yiheda Automation Co. Ltd.
Source: www.yhdautomation.com
Established in 2010, Dongguan Yiheda company has grown exponentially to offer great automation equipment that is used in different industries. This company features a staff of over 1700 employees who work to ensure that all their productions are up to par. 110 of the employees are solely dedicated to the research and development department. This goes to show that this company is dedicated to providing the best to its clients. They embrace the use of technology and innovation to offer amazing products. They pride themselves in being experts in the automatic assembly machine, automatic testing machine, automatic welding machine, and special purpose machines among others. They are located in Guangdong, China.
Bobby-Kern Automation Ltd.
Source: www.b-k-automation.com
Bobby-Kern automation is a joint venture between Bobby ( Shanghai ) and Kern industries ( German). The company was founded in the year 2004 and specializes in creating quality automation equipment for all its customers. They however also double in other services that allow them to offer great automation tools. Some of their services include engineering design, software development, cabinet manufacturing, and erection supervising among others. They have specialized knowledge in system integration with both the European and Chinese standards. This allows the designs to be bilingual with both English and Chinese. With this, they can cater to both worlds when it comes to the application and integration of their equipment. They are located in Shanghai, China.
Shanghai Ruking Electronic Technology Co. Ltd.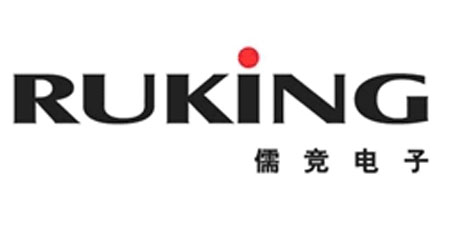 Source: www.cardofcom.net
Founded in 2003, the Shanghai Ruking Company dedicates its efforts to automation in frequency conversion, energy-saving, and intelligent manufacturing. Over the years, they have grown their R&D department ensuring that they work with the best technologies and processes. They have perfected their processes in the manufacture of frequency drives for HVAC systems, servo controls, and also automation equipment. This has allowed them to work with businesses in different industries offering quality when it comes to automation. This is a great manufacturing industry to consider given that they are dedicated to different fields which expands their knowledge in automation. 
Shenyang Xinsong Robot Automation Co. Ltd.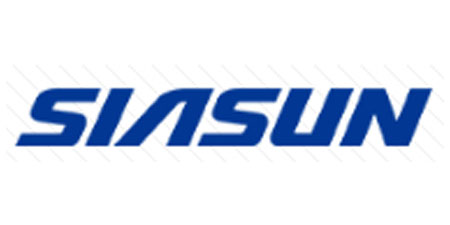 This company is closely affiliated with the Chinese Academy of Science and is also referred to as Siasun. It is a company that has devoted its efforts to the research and manufacture of high-tech robotics. It was founded in the year 2000 and continues to offer quality production results to its users. This company is devoted to trying out new ideas and developing new products that will be of use in the automation industry. They pride themselves in providing a few first solutions to problems that can be solved with robotics. They have worked on industrial robots, Collaborative robots, mobile robots, and service robots among others. This makes them a great company choice to consider.
Nanjing Estun Robot Engeneering Co. Ltd.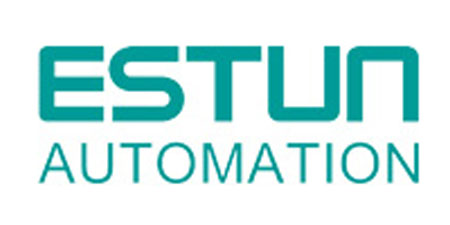 Source: http://en.estun.com
The Nanjing Estun Automation company was established in 1993 and offers quality custom automation systems for different applications. They have specialized their efforts on creating amazing robots that are efficient in automating systems in business. Their success in creating different robotic options is thanks to the R&D department tasked to work on the research and development. This allows them to work with the latest technology, implement the latest techniques to help them achieve their goals. They offer industrial robots that come in different series like the delta and Scara among others. Their payload ranges from 6 kgs to 450 kgs making them a perfect option for different industries. 
Guangzhou Numerical Control Equipment Co. Ltd.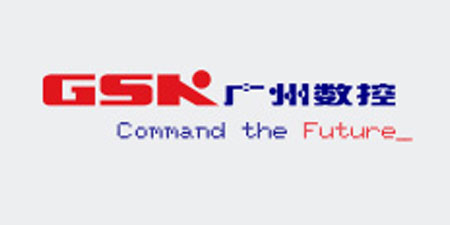 Established in 1991, the Guangzhou numerical control equipment company has grown to become a leading manufacturer of automation in the machine tooling industry. This company specializes in the manufacture of CNC machine tools that come in handy for different manufacturing processes. Over the years, they have perfected their processes to ensure that they offer quality machine options for their customers. The equipment produced by this company ensures that processes like injection molding and others are automated. This helps to reduce human interventions and reduces any risk of injuries. Additionally, with such tools, manufacturing goes on faster and more smoothly with an assurance for quality and consistency. 
Qingneng Dechuang Electric Technology Co. Ltd.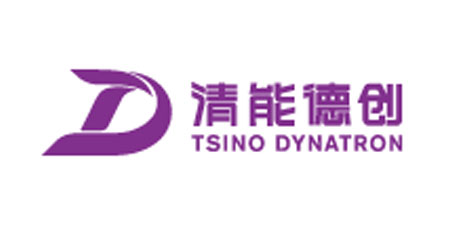 Source: science.china.com.cn
The Qingneeng Dechuang Company was founded in 2012 and has continued to develop great products needed in the marketplace. This company is a leading domestic high-tech organization, with power electronic technology as its foundation. They offer advanced automation technology fusion, and continuous innovation to provide effective and reliable products and solutions to customers in the electric drive and energy fields. They have a variety of products that allow them to do this with a clear design on each. For instance, they feature a cool driveR that is the first integrated network servo drive. With this, they can cater to the manufacture of different industrial robots with ease. The Cool drive is designed to have an intricate design and a compact body size with great algorithms that contribute to its effectiveness. This is a great company choice to consider.
Dalian Machine Tool Group Co. Ltd.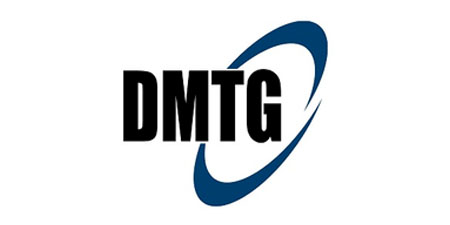 Source: http://en.dmtg.com
Another great automation provider in the machine tooling industry is the Dalian machine tool group. They were established in 1948 and work on ensuring that they cater to businesses that require automation in their manufacturing tools. They have an R&D department that ensures they work on products that they can produce and provide to their customers. This allows them to take advantage of the latest technologies to help make machine tooling a more automated process. This company also boasts a few awards granted for their work on different automation equipment in the manufacturing industry.
Shaanxi Qinchuan Machinery Development Co. Ltd.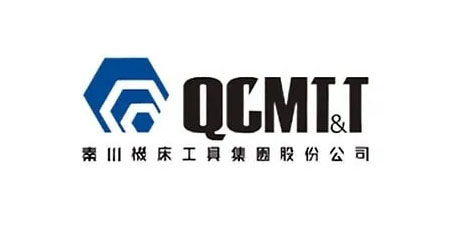 Source: https://pitchbook.com
Established in 2014, Shaanxi is devoted to creating automation equipment that comes in handy in assembly and manufacturing. They have specialized in the manufacture of gear grinding machines and gear transmission products. This has led them to perfect their R&D and improve in the integration and manufacture of industrial robots that are used in assembly. They pride themselves in providing quality options that offer measurable results in the automation of manufacturing processes. They are a great company to consider and work with if you are in the market to automate assembly in your business.
Shenzhen Inovance Technology Co. Ltd.
Source: http://en.inovance.cn
If you are in the market for a company that caters to the specific needs of their customers to develop custom automation equipment, this is it for you. The Inovance company prides itself in listening to their customer's needs and developing products that will cater to them specifically. This is made possible by their R&D team that ensures all products are well researched and developed for manufacture. Their products are mainly used to service new energy, industrial internet, and intelligent manufacturing industries. This makes them a great company to consider for your automation needs. Additionally, they work on ensuring that the products feature a variety of applications.
Zhejiang Qianjiang Robot Co. Ltd.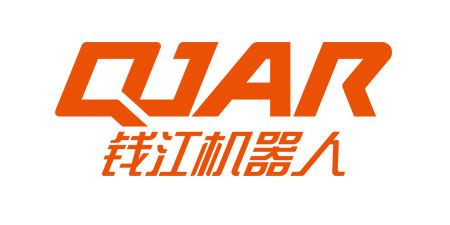 Source: http://science.china.com.cn
Established in 2013, this company works under the leadership of the Zhejiang Aishida Electric Co. Ltd. They have over the years perfected their processes and worked on creating amazing products that allow them to offer the best to their clients. They work with high-tech processes and a deeper understanding of their core technologies. These technologies include industrial robots, software programmings, body design, and machine vision among others. They work to ensure that their quality control is top notch to facilitate their excellence in the market and growth. This has allowed them to perform well and compete with the leading automation equipment manufacturers in the country.
Shanghai Newstar Electric Co. Ltd.
Source: http://science.china.com.cn
Founded in 1995, the Shanghai Newstar Company specializes in providing solutions in intelligent manufacturing and elevator control systems. They are geared towards automating processes in the manufacturing industry to ensure faster productions. They do this by providing quality automation systems in different capacities for various industrial applications. This has allowed them to garner a great reputation and cater to many businesses in China and around the world. Their processes are designed to cater to intelligent manufacturing, elevator controls, motion controls, and robotics among others.
Suzhou Green Harmonic Drive Technology Co. Ltd. ( Leader Drive )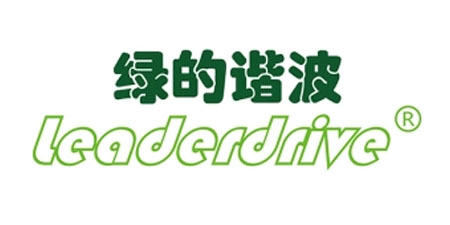 Source: www.leaderdrive.com
Precision transmission devices are the focus of this high-tech company, which specializes in research and development, design, manufacturing, and sales. Harmonic reducers, low voltage servo drives, AC servo drives, mechatronics actuators, and precision parts are also featured in the company's vast product catalog. It became the first company in China to produce industrialized harmonic reducer output with a large-scale application. This resulted in the breaking of foreign brands' dominance in the domestic robot harmonic reducer market. It has established a strong reputation in the industry and has expanded to become a leading domestic business. Its dedication to offering different automation options for a variety of industries has allowed it to work well with multiple businesses. They ensure to provide the best products for all their clients.
Wuhan Maixin Electric Technology Co. Ltd.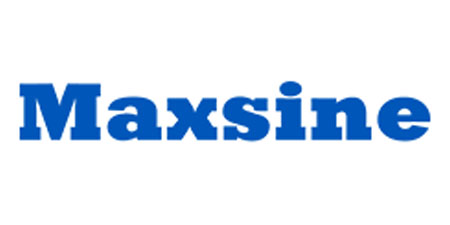 The Wuhan Maxin Company was founded in 2004 and has continued to offer quality automation services and tools to different industries. The company is a high-tech firm that specializes in servo instrument research, growth, manufacturing, and sales. It currently holds a variety of independent intellectual property rights. Additionally, it also holds a leading role in the domestic servo technology industry. The company's major product features the developed all-digital AC servo drive and permanent magnet AC servo motor. These products are widely used in many automation fields making this a great company to consider.
Source: science.china.com.cn
The Baoyuan CNC company prides itself on focusing on providing quality automation solutions for different industries. This company offers automation equipment that is fully serviced with additional features that come in handy. When working with this company, you can expect Ether sensors of different modules that are matched with peripheral devices. This contributes greatly to running a smart and intelligent manufacturing process. With this company, you can be sure that you will be investing in automation systems that will help make things easier for you.
Jinan Second Machine Tool Group Co. Ltd.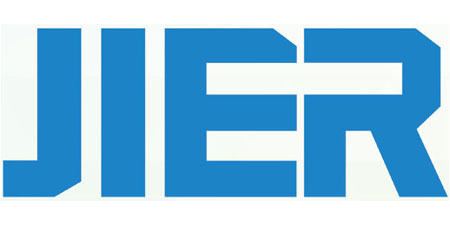 The Jinan Second Machine Tool Group company was founded in 1937 and has over the years become a great influence in China's automobile industry. They offer automation options in machine tooling that come in hand for the automobile industry. Over the years they have been privileged to achieve a few firsts that have put them among the best companies. In 1953 they developed China's first gantry planner and went on to create their first mechanical press in 1955. Where their impact was felt most was in 1980 when China's automobile industry moved from trucks to cars. They worked closely in offering automation solutions that ensured their processes would offer great results.
When it comes to running a fully or semi-automated business, the benefits are incredible and add up to the profits in your business. With this in mind, it is best to continue working on ensuring that all your processes run smoothly to give you the advantage. For your automation to be a success, you'll need to invest in quality automation equipment. Take your time to go through the different automation equipment manufacturers to find one that works for you. Finding a manufacturer who will ensure that you get the best product in the market will go a long way. The equipment will easily fit into your processes and benefit you to the fullest. Take your time and ensure that all the equipment is high-tech and high quality.