When it comes to the industrial market, there are a lot of things you can do to improve your productions and enhance quality. One of these things is the adoption of automation in your business processes. Automation is an important part of your development in ensuring that all the products you provide to the market are consistent. Automation in many industries especially in manufacturing is achieved by using robotics.
Robotics add a great feature to your business processes and allows you to achieve amazing results and enjoy all the benefits. Depending on the tasks you want to automate, there are different robots you should consider investing in. Consult with a robotics manufacturer to find the best fit to maximize automation for your business. In this article, we'll expound on what grippers are and the different types of grippers in robotics.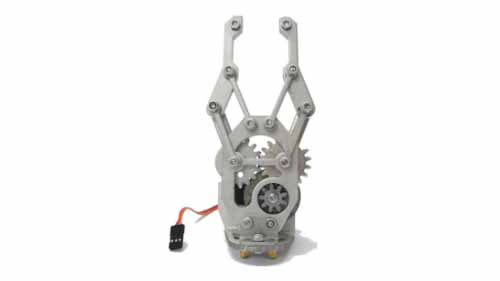 When it comes to sorting, picking, and placing among other tasks, one of the most used robots is a robotic arm. This robotic arm is amazing given that it can conduct repetitive tasks when necessary without taking breaks. For this to happen, the use of a robot gripper is essential. Robot grippers are the end effectors that act as the fingers to hold on to products firmly to move them from one place to another.
When integrated with collaborative systems and robots, these grippers help to fully automate tasks in a business premise. These grippers work like the human hand portraying the strength from the arm to the dexterity of the hand to reach out, pick, and hold on to objects. With the incredible tasks undertaken by robot grippers, you find that different types come with various designs.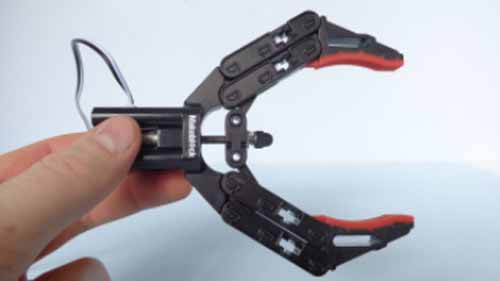 Robot grippers come in different types ensuring that they work well for your automation processes. Some of the various types include:
Source: www.therobotreport.com
These grippers use a different mechanism to ensure that they lift and move products accurately. They employ the use of the difference that exists between atmospheric pressure and vacuum. This allows them to lift products with ease and precision. The vacuum grippers feature a compressed air-driven pump that allows for the vacuum flow. This pump ensures that the vacuum flow is uninterrupted to ensure that it holds on to products firmly.
The vacuum grippers feature more power compared to other robot arm grippers. This allows them to lift heavier weights and is best suited for manufacturing industries dealing with heavy assemblies. When it comes to application in different industries, vacuum grippers are best used in packaging and palletizing. The best thing about these grippers is the fact that they are designed to handle different products. They can handle products that have irregular shapes making them a great end effector for your robotic arm.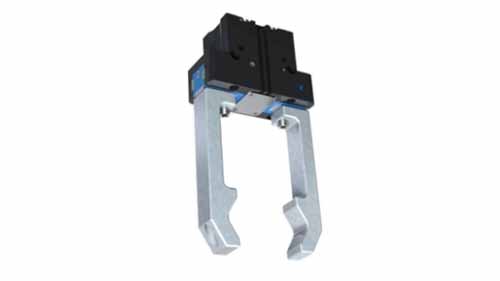 Source: www.universal-robots.com
A pneumatic gripper makes use of compressed air and pistons in all its operations. This allows the jaws to work accurately and hold on to products with accuracy. The pneumatic grippers are a great option especially given the fact that they are low-cost and can operate in tight spaces. This allows manufacturers to operate with ease especially if you don't have a large warehouse at your disposal. This option will work great for manufacturers dealing with single-part objects rather than mixed items.
Source: www.mobilehydraulictips.com
If you deal with heavy-duty products and applications, the best grippers that will provide more power than the vacuum is the hydraulic gripper. They are powered by hydraulic fluids and are a great option to consider. Their winning feature is the ability to grip on to objects despite the weight included. However, the use of a hydraulic gripper will bring with it the use of different oils, pumps, and reservoirs. This results in a lot of mess when in operation in terms of environmental cleanliness. Additionally, the use of hydraulic grippers comes with a lot of maintenance to ensure that it runs smoothly.
Source: www.roboticstomorrow.com
When dealing with collaborative robots, electric grippers are one of the most effective grippers to use. They are mainly featured in machine tending, picking, and placing products. These grippers are great for tasks that require high speed and also light to moderate gripping force.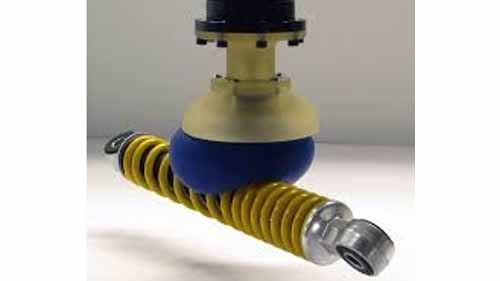 Source: www.creativemachineslab.com
The jamming gripper is unique given that it features the use of granular material that is encased in a soft outer shell. This shell is what is used to grip products and transfer them from one place to another. This gripper is very versatile and can handle different shapes and sizes of products. This allows them to be used in the production of mixed and irregular-shaped items. When in action, these grippers slowly attach to an object, and air pressure is released. Once there is air pressure, the granular material jams, and results in a firm grip. When the air is released, the gripper then loosens and drops the object where it should be.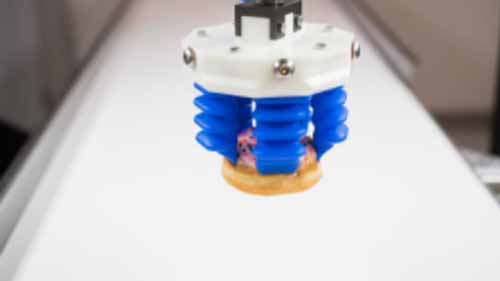 Source: www.assemblymag.com
If you are working with fragile and soft items that need the most care, using soft or flexible grippers is the best choice. They are designed to reduce the risks of any damages and scuff marks on material handled during the process. For instance, there are grippers made of silicon that are preferably used in the food industry. This choice ensures that the products are in great shape and that they are also handled in a contaminant-free environment.
These grippers are mainly featured when dealing with metal items. The gripper uses its magnetic effector to grab on to metal items. This allows it to easily pick and place items where they should be. The magnetic grippers are mainly used when it comes to dealing with sheet metals and automotive car parts. They are applicable in the industries that are mainly dealing with metallic products. 
Choosing the Right Robot Gripper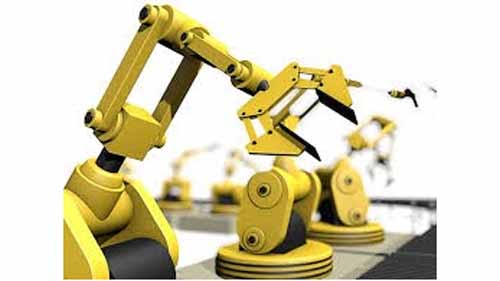 When it comes to choosing a gripper for your automation in the business industry, there are a few things to consider. These aspects will help you determine which grippers work best for you and your needs. Some of the important things to consider include:
You need to consider which industry you are working with. This is mainly because different grippers will perform differently in different industrial applications. Once you have figured out your application needs, you can then get a gripper that works for you.
Depending on the items you are working with, you'll need to figure out which grippers will work for you. For instance, if you're dealing with products with an irregular shape, you'll need a specific gripper that can adjust. Take your time to figure this out.
When choosing your gripper, you need to ensure that you consider what your environment entails. Are you dealing with contaminants or clean products? This is important because different grippers are equipped to handle different kinds of items.
How Grippers Are Used in Manufacturing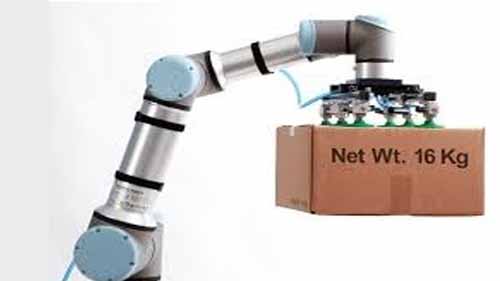 Source: roboticsandautomationnews.com
Grippers in manufacturing are used to pick, hold, and move products from one place to another such as the pick and place robot. They come in handy given that they are faster than human hands and provide a higher output in terms of work done. This is why they are increasingly being adopted in the manufacturing industry with more people aware of the benefits they bring. Getting a gripper will not only help you sort repetitive tasks but will also help in lifting heavy-duty products. Certain tasks can not be accomplished by humans which allows robotics to fill in and ensure that all works as it should.
Robot grippers are an important part of automation in any industry. This is why they are increasingly being embraced to ensure they provide quality in productions. There are different types of grippers that work by employing different mechanisms. Learning more about them will allow you to invest in the right gripper for your needs. Take your time to find a gripper that fits your industry and production needs to ensure that they are up to par. Consult with a qualified robotics supplier to get the best deals and more insight on what to consider.