Robotic automation systems have emerged as an integral part of the modern production line. Industrial robots have taken over the industries and factories with their unlimited benefits. Some of the benefits attributed to robot cnc machines are the increase in productivity rate and improved efficiency in the given tasks that make the work less error-prone. A high speed robot arm can reduce the number of working hours per week as compared to factory workers. Due to this a product can be manufactured in less time.
Using automated systems like robots results in quality control and consistency of the product. Replacing human workmanship with robots can also help in safeguarding the workers from the harmful environment of factories. Considering all these advantages, many people are shifting from manual human labor to automated factory robot arm. If you're looking for industrial robots for sale, here are some of the best industrial robot manufacturers.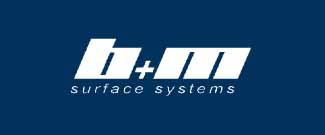 Founded in 1992, this company is one of the leading industrial robot manufacturers. They have been providing their services for two decades in the field of automation and robotics. They sell high quality spray painting robots. For ensuring quality standards, they use innovative application systems like dosing systems and atomizers. Their customer service is very impressive as they help the customers at every stage from designing a feasible robot to installing it.
Located in Japan, DENSO is a trendsetter in the world of automation. In 1967, the company started manufacturing robots. Over the time period, it has developed robots that exhibit unlimited freedom of movement. Along with other supplies, DENSO also manufactures high quality robot CNC machines. Since its conception in 1949, this company has developed very high-productivity robots for manufacturing products with greater efficiency.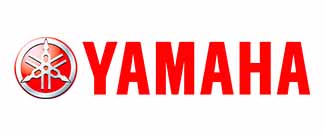 Source: global.yamaha-motor.com
Yamaha is a supplier of a wide range of industrial robots that excel in their dependability, speed, and payload. The company made a revolution in the automation industry by introducing new breeds of robots that are unsurpassed in their working efficiency. Key products manufactured by them are clean robots, articulated robots, and SCARA robots. Yamaha also offers different industrial robotic arms for sale with the variation in price.
Established in 1973, Comau Robotics is one of the leading suppliers of robots and automated machines. Many products are being manufactured under their name but the most important one is the collaborative robot. Their big robot arms are designed to handle the payload of several kgs. Speed, accuracy, and efficiency are the terms attributed to their robots.
IGM is a well-reputed industrial robot manufacturing company located in Austria. The company has developed more than 3000 welding robots that are shipped all over the world. These welding robots are used for different mechanical applications like rolling stone construction, bridge construction, shipbuilding, etc. Their tabletop robot arm is well suited for welding because of its optimal geometry and outstanding programming techniques.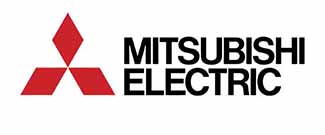 Source: mitsubishielectric.com
Mitsubishi has developed many phenomenal robotic systems since its establishment. These robots help in manufacturing products in less time with great precision. The company has developed Codian robots along with SCARA and articulated robots.
Source: nachi-fujikoshi.co.jp
Located in Michigan, Nachi-Fujikoshi has evolved as one of the top-rated robot manufacturing industries. Recently they have introduced the MZ12 robot that has the capability of bearing 12 kgs of payload. Their waterproof robotic arm can be used in a work environment where there is a chance of water splashes.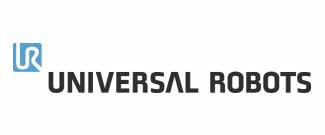 Source: universal-robots.com
Based in Denmark, the company has gained popularity for developing a wide range of robotic arms. These robotic arms are used in food, pharma, automobile, furniture, and scientific industries. The company manufactures lightweight robots that are very easy to use and carry out various tasks like pick and place, assembly, packaging, and many more.
It is one of the most well known and trusted robotic arm manufacturers in the world. All of their robotic devices are developed efficiently for ensuring high-quality standards. Even the low-cost robot arm manufactured by EVS works with high-precision. Their high-speed robot arm manufactures products in less time, hence reducing the working hours. The different robotic arms provided by EVS such as robotic welding arms can provide impeccable repeatability to produce consistent and high-quality products.
Wittmann Battenfeld Group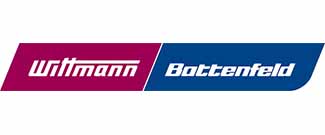 Source: wittmann-group.com
This company has maintained a good repute among other robot manufacturing industries by developing efficient robotized processes. The company was founded in 1983 and has shipped over 5000 robots to different parts of the world.
Robots have a wide range of applications and can be used in all types of industries. Be it a food industry, cosmetic industry, pharma industry or chemical industry, robots are used in the assembly of the items, placing a part of an item or a whole product from one place to the other and packaging the products.
Robotics in the food industry are commonly used in dispensing, cutting, packaging, picking-and-placing products into containers, and sorting, etc. Industrial robots for sale usually range from $50,000 to $70,000. The robot system usually costs from $100,000 to $150,000, once the application-specific peripherals are added.